Underground Waterline Leaks in Brevard County
Underground water line leaks have the potential to cause widespread problems in your home. Water damage and mold can impact you for years to come, especially if you don't detect a leak as soon as possible. Once you discover the issue, you need to go through proper remediation and repair methods to dry the area, fix affected areas and maintain good air quality.
It is of utmost importance to repair the underground waterline leakages at the earliest and this must be done only by an expert. DiLago's Plumbing Services Inc. provides the most reliable underground waterline leak repair services in Brevard County.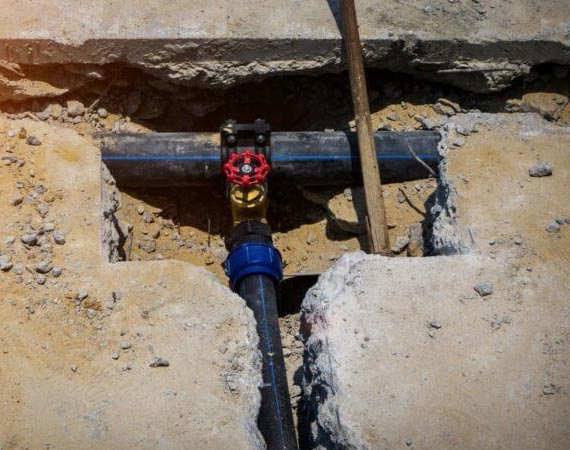 What Causes Underground Water Leaks?
Your water pipes may fail over time from erosion caused by water or soil chemicals. Cracks and holes allow water to leak out and drain into the soil, the slab or your home. Earthquakes and other natural disasters that shift the ground can put too much pressure on the water lines or crack them outright. The water could start moving the soil away from your slab. Your property could end up becoming an unsafe place to live due to structural issues or health concerns.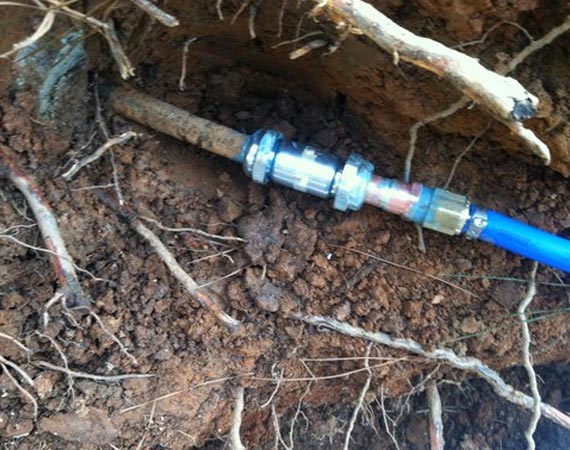 Signs of Underground Waterline Leaks
There are some signs that will help you determine if there is an underground water leak at your place. Here are some of them-
There might be an area in your yard that might be unusually wet
There can also be sinkholes in your yard
The grass of a specific area might be growing faster than the other parts, which can also indicate a water leak underground.
There will be a visible decrease in the pressure of water or the flow volume
There might also be dirt and rust in the water supply, causing a leak in the underground water pipes.
But DiLago's Plumbing has got you covered! No matter what caused the leak in your underground pipes, our skilled, trained and highly experienced plumbers will fix it in the best way so that there are no possible leaks in near future.
Why Choose DiLago's Plumbing Services Inc?
DiLago's Plumbing Services Inc. is a family-owned and operated plumber providing general commercial and residential plumbing services in Brevard County, including Cape Canaveral, Palm Bay, Titusville, Melbourne, Cocoa Beach, and other places. When you need your toilet unclogged, your sewer line replaced or a tankless water heater installed, contact us! We'll be more than happy to take care of those and any other plumbing issues you may have. Call us at 321-455-0545 to learn more about our residential and commercial plumbing services!