Tankless Water Heater Installation & Repair in Rockledge and Cocoa, FL
Over the years, water heating technology has advanced significantly. One of the best tweaks has been the invention of tankless water heaters. There are many advantages to using tankless water heaters over conventional alternatives. DiLago's Plumbing can guide you in choosing the best water heating system for your home in Merritt Island, Cocoa, Rockledge, and throughout the Central Florida region.
One advantage of using a tankless water heater instead of a conventional water heater is durability. Tankless heaters typically last for 20 years, compared to 10 or 12 years for conventional models. In addition, tankless water heaters save money on utility bills because of their increased energy efficiency. Whether wall-mounted or otherwise, tankless models take up less room, are easy to use, and will not develop lime-scale build-up and corrosion.
There are two types of tankless water heaters. A point-of-use water heater can be installed where you need it, typically near a sink, shower, or washer/dryer. If you're going to rely on a point-of-use water heater system for the entire home, you will need to install multiple units. The whole-house model, on the other hand, is typically installed in a closet or garage. They are bulkier than point-of-use models but still significantly smaller than conventional water heaters.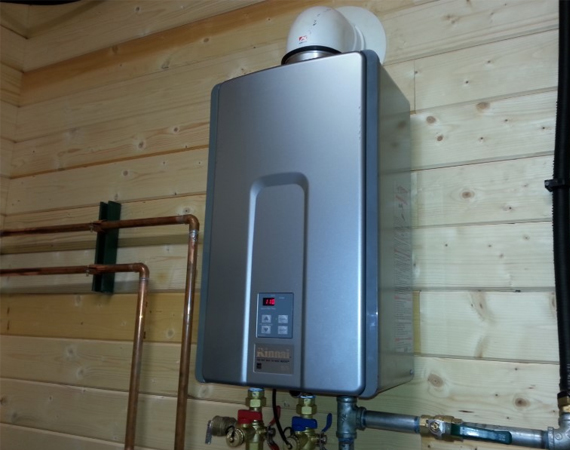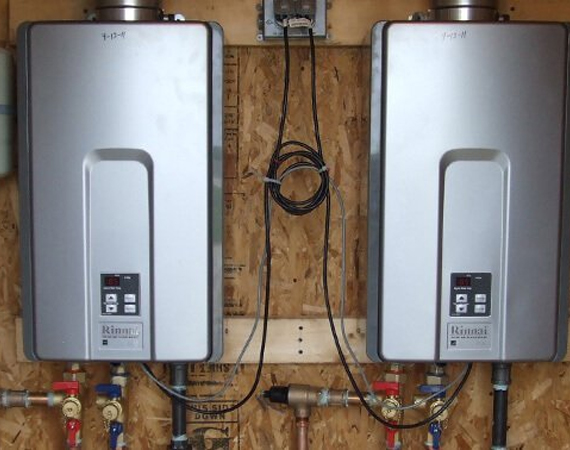 DiLago's Plumbing Offers Tankless Water Heater Installation & Repair in Cocoa, FL
DiLago's Plumbing is the only name to remember when it comes to tankless water heater installation and repair, as well as other plumbing services in Brevard County. Some of our popular services for our Central Florida customers include: