Sump Pump Installation by DiLago's Plumbing in the Merritt Island & Cocoa Beach area
Water naturally flows downward and accumulates at the lowest point of your property. That's typically your basement or crawl space. The sump pump operates equally well from either location, removing water by sucking it into the sump basin and draining it outside.
A sump pump must be reliable and powerful enough to handle vast amounts of water daily. At DiLago's Plumbing, we help our customers choose and install the best sump pump available to fit their needs and their budget. We also provide sump pump repair services for customers in Merritt Island, Melbourne, Palm Bay, Cocoa, and throughout the Brevard County area.
It's essential to keep your basement or crawl space dry because most of the air that you breathe indoors comes from the basement and crawlspaces. If there's moisture or stagnant water in your basement, mold will grow and harm indoor air quality. Mold also can cause structural damages and respiratory ailments in humans and animals. The best way to keep mold at bay is to keep your basement or crawl space dry with a reliable sump pump & battery backup from DiLago's Plumbing.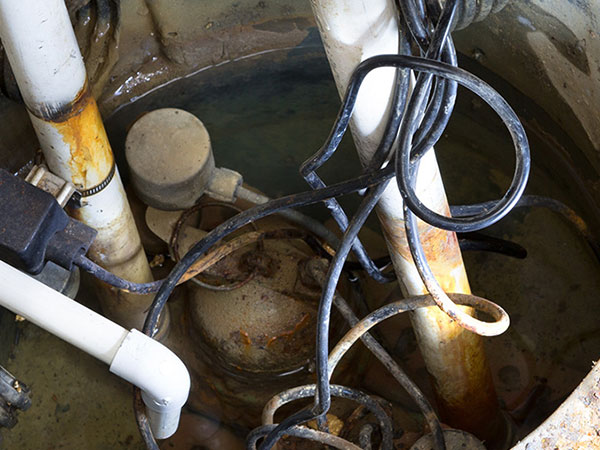 Moisture Control Services by DiLago's Plumbing in Cocoa Beach & Brevard County
Throughout Brevard County, the high humidity makes it difficult to keep basements and crawl spaces dry. That is why you need moisture control services from DiLago Plumbing, starting with a sump pump installation. Our expert plumbers provide many services for our customers. Some of the most popular include: