Drain Cleaning Services in Melbourne, Cocoa Beach & All of Brevard County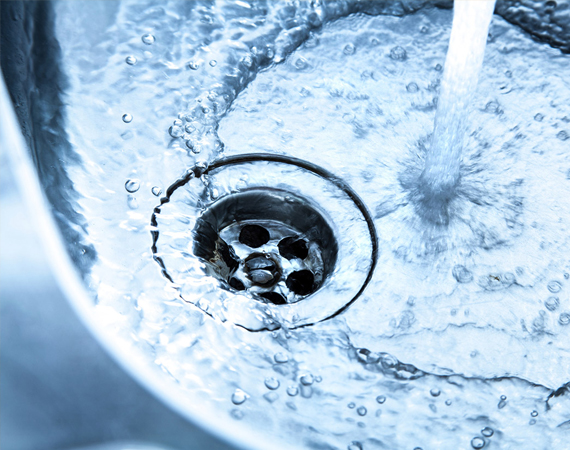 Your drains perform serious work every single day. Grease and various food particles get washed down your kitchen sink, while the drain in your shower is where hair, soap, dirt, and other debris pass through. Imagine how messy and clogged your pipes would get if you didn't clean your drains regularly!
The buildup on the pipes can cause damage to your sewer lines and plumbing system. That's why it's necessary to have a regular drain cleaning schedule. In Melbourne, Titusville, Palm Bay, Cocoa, and throughout Brevard County, the most reliable professional drain cleaning company is DiLago's Plumbing.
Regularly cleaning your drain has several benefits. It increases the lifespan of your drain because it minimizes the damage caused by gunk build up. Regular drain cleaning also gets rid of bad odors from decaying food particles and debris trapped in the drains. Because cleaning the drains removes clogs, water will drain quicker and you'll avoid indoor flooding that can cause water damage.
Drain Cleaning, Plumbing Repair & Fixture Installation in Brevard County
When you choose DiLago's Plumbing to clean your drain, you can be sure that your drains are cleaned thoroughly and professionally. For the best results, make sure to clean your drains regularly. Additional plumbing services we offer in Central Florida include:
Rely on DiLago's Plumbing for the Best Drain Cleaning & Water Filtration Services in Brevard County
For most of two decades, DiLago's Plumbing has established itself as the premier plumbing firm in Brevard County. In addition to drain cleaning & pipe routing, our proven plumbers provide water filtration services. We serve customers in Rockledge, Cocoa Beach, Merritt Island, Melbourne Beach, and elsewhere within Brevard County service area. When you need more information about our products and services, please call 321-455-0545 or visit our Contact Us page online. Our friendly representatives are eager to answer your questions.